Azores
Island, Portugal
We are off to

Azores

Islands and then we come back to Lisbon tomorrow This is a 1 night trip and show. When we return we do a show for Lisbon.
I adjusted very quickly to the time change and felt back on track. We were very excited to get to do the show as well.
Goodbye Lisbon.. we will be back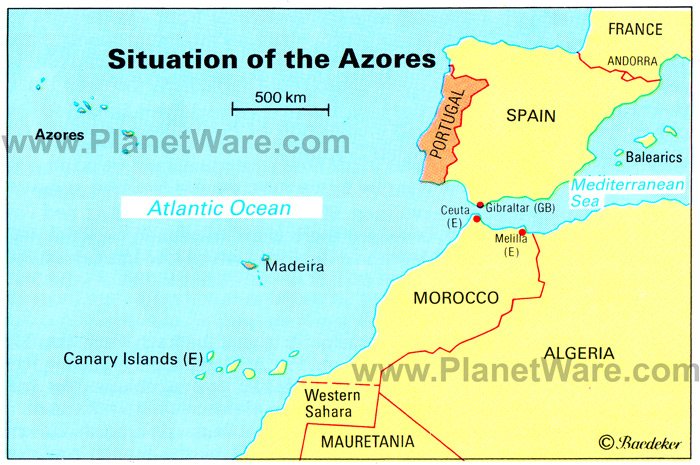 If your not sure where these islands are Pulled a map. This is a huge vacation destination for Portugal. The scuba, food and wine is amazing! The all say there is 2 cows to every person.. I said that sounds allot like college in the states.
All of the Touristy things are of cartoon cows.. shirts, posters, mugs and so on..
They have a running of the bulls here but with those odds (2 to 1) I don't think I am in.
Population somewhere around 56000.
Our landing was very rough. It was windy and we had to do a touch down then take off. That was a bit scary.
I couldn't get a great shot of the country side so I pulled this one off the net
Our guide Bill was hysterical, he had us rolling telling us old wrestling stories and the legend of the 1 eyed hog woller.
Everyone is so nice here and as always Armed Forces Entertainment makes sure we are fed well. I always pretend I am going to come on a tour and exercise and eat a little and I always end up eating like a hog. I do go to the gyms on base but always cut the exercise short because i want to see stuff.
I got up early and just wondered around It was so beautiful here. It was very over cast and windy, I would love to come back in the summer and see this place when the sun is out and it is clear out
Even the bases chapel was amazing and old. The wood work and attention to detail was amazing. I would really love to see this place again soon.
from wika:
Porto Judeu
, which means "
Jewish
Port" in
Portuguese
, is a parish in the municipality of
Angra do Heroísmo
on the island of
Terceira
in the
Azores
. The population in 2001 was 2425, its population density was 80.11/km², and the land area is 30.27 km².
Before the show we went to a seafood restaurant and after a high end Italian place. The food was unbelievable. I later found out they don't clean the seafood as well as we do and I was feeling sick and later found out why.
We did a show for all ages which made us all a bit nervous. Comics never want to hear all ages.. they panic.. "do I play toward the kids and the adults think i stink" or "play to the adults and the kids don't get it?" Unless you have the ability of Jim Gaffigan or Brian Regan you get very nervous. We are The Shock and Awe Tour as well.. Some very edgey guys on this thing.. We pulled it off and felt great after at the meet and greet.